Browse Exhibits (3 total)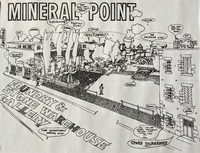 Oral histories are a fascinating and important source of information. The Mineral Point Library Archives has been collecting oral histories since our founding. Today we have several recordings in our holdings. As time and money allows, the Archives is digitizing the older magnetic tape recordings and transcribing each one. As we digitize, we are selecting a few to download.
As fascinating as Oral Histories are, researchers should be be prepared to verify statements with documents wherever possible. But oral histories can give an important context for historical events.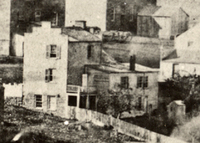 Celebration of 50th Anniversary of the Historic District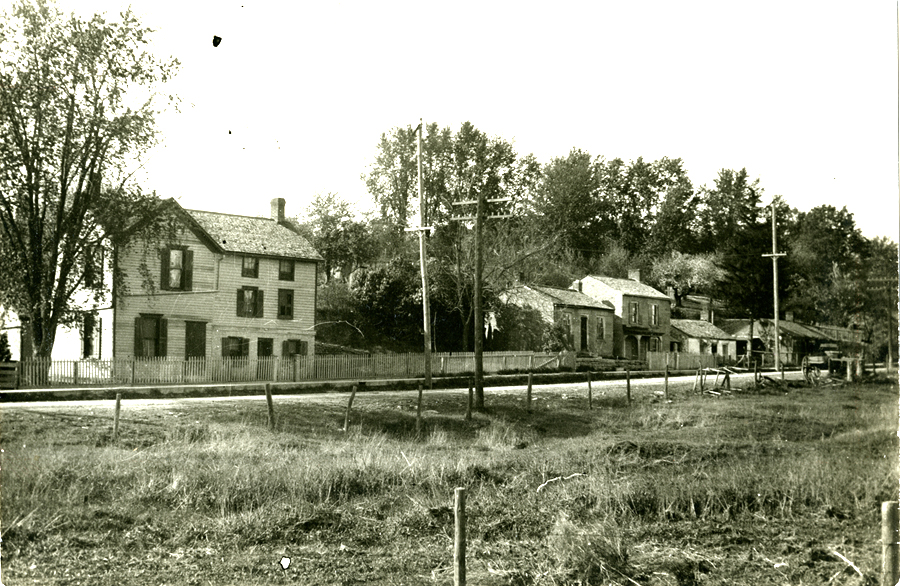 In 1971, Disney World opened, 18 year olds won the right to vote, Intel introduced the first microprocessor, Amtrak was created and Mineral Point became the first National Register Historic District in Wisconsin.
The Mineral Point Library Archives is pleased to be part of the celebration of the 50th Anniversary of Mineral Point's Historic District designation.
Throughout the next year, the Archives will present our online exhibit "Before and After." Each week a different building restoration project will be featured with an historic photograph as well as before, during and after images. The exhibit will include details about the the buildings and visionary people who saved them.
Happy 50th Anniversary Mineral Point!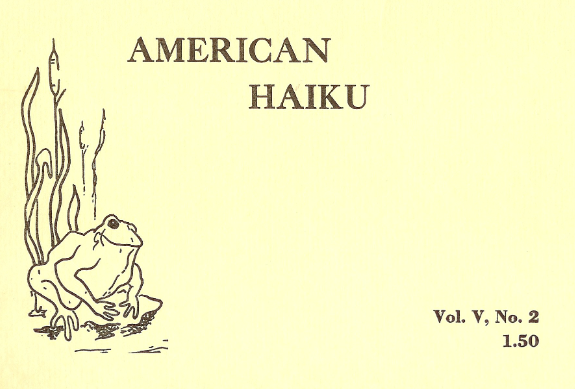 American Haiku was the first magazine published in the United States that focused on English language haiku. It was founded in 1963 by James (Jim) Bull, his colleague, Donald (Don) Eulert and his wife, Gayle Webster Bull in Platteville, Wisconsin. Jim Bull and Don Eulert were professors of English at the University of Wisconsin/Platteville. Jim and Don were co-editors. Gayle Webster Bull joined the magazine as its business manager. American Haiku published 12 issues in 6 volumes from 1963 until 1968. A 7th issue was planned for 1969 but not published.
Jim Bull's interest in Haiku began while he was hospitalized in Japan during the Korean War. A Japanese hospital orderly brought Mr. Bull books related to Japanese culture and literature including tanka and haiku. He continued to read English language haiku after he returned to the United States. After graduate school, Mr. Bull was hired to teach at the University of Wisconsin's Platteville campus where he met Don Eulert.
Don Eulert studied Creative Writing and American Studies. He began teaching at the University of Wisconsin, Platteville at the same time as Jim Bull. The two men were assigned a joint office. In a discussion with Mr. Bull, Mr. Eulert mentioned his expertise in small magazine publishing and Mr. Bull asked if he would help produce a magazine of English language haiku. Mr. Eulert agreed to help.
Mr. Bull devised a haiku contest to be judged and printed in the first issue. The announcement was mailed to all the creative writing classes in American colleges and universities. In addition, he ran an advertisement in the New York Review of Books. John Ciadi, the Review's poetry editor, took note and mentioned the magazine launch in his column. Beginning with the second issue, essays on Haiku and book reviews were included, many of these were written by Jim Bull.
Don Eulert was co-editor for American Haiku's first two issues in 1963. Then, in 1964, the next 2 issues were published by Clement Hoyt in Texas. Mr. Hoyt began studying Zen under the tutelage of Nyogen Senzaki in 1936 and learned to write haiku from this master. The second issue published in Texas included Harold Henderson, a renowned Japanese art scholar, as the "Editor of Poetry."
American Haiku returned to Platteville, Wisconsin in 1966. In 1966, Robert Spiess joined as the poetry editor with Mr. Bull taking the role of editor of prose. Robert Spiess was already a recognized haiku poet and would become one of the most influential voices in English language haiku. After his tenure at American Haiku, he became the editor of Modern Haiku and the author of 10 books of haiku poetry.
The magazine also published three high quality chapbooks of haiku. These included: County Seat, by Clement Hoyt; The Heron's Legs by Robert Spiess and Marsh Grasses by O Southard.
As a ground breaking magazine for the art of haiku poetry, American Haiku entertained submissions from many of the country's early pioneers in the art form. Some of the poets who first saw their work in print in American Haiku went on to become leading figures in the genre. Poets like J.W. Hackett, O M Southard, Helen Chenoweth, Gustave Keyser and Nick Virgilio all found a forum.
After retiring from the University, the Bulls moved to Mineral Point, Wisconsin where they opened a vintage book store known as Foundry Books. Jim Bull died in 2005. Gayle Bull continued to live in Mineral Point until her death in 2019.